Alpha Challenge
03 Dec 2022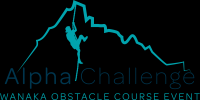 When Covid hit and the international Spartan tours to the Sunshine Coast, Gold Coast and Auckland were cancelled. That meant no OCR for the Wanaka crew so Alpha Challenge came up with a solution! Plan our own Wanaka event! And what better place to hold it than in our beautiful town.

Join a day of celebration with friends, family and OCR fun. There will be live music, food, drinks and a general party atmosphere.

This will be a day where if you want to push hard and race you can but also if you want to go out on course with your friends and family and take on the challenge together you can too.

Mostly its about sharing the fun, community spirit and challenge that anyone who has taken up this sport will have experienced and loved.

Wanaka Selection are delighted to be a sponsor of this event so we look forward to seeing you at the start line.