Rhythm and Alps
29 Dec 2022 – 01 Jan 2023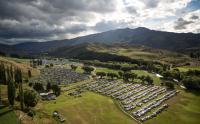 R&A is a music festival that runs from 29th Dec – 1st Jan. Just 15 minutes from Wanaka and 40 minutes from Queenstown, festival goers can camp onsite or catch daily transport back to Wanaka or Queenstown.
Rhythm and Alps is the premier festival of the South Island, catering to 10,000 partygoers.
There are 50 international and local acts performing across our 4 stages with the best sound and lighting production in the country. All stages deliver the highest standard of production in NZ, giving you, the festival goer, a complete visual and sonic experience like nothing else.